Torah Tuesdays - The First Year Archives
This is where you start with Torah study!
This page contains the archives for an entire cycle through the 54 portions of the Torah. The commentary is based primarily on the Torah reading. Please enjoy these archived materials.
Centuries before Yeshua walked the earth, Ezra the Scribe and the 120 elders of the Great Assembly divided the Torah (i.e. the first five books of the Bible) into 54 portions, so that in the course of a year the entire Torah scroll would be recited during weekly worship (i.e. a lectionary). This practice is still observed around the world today.
Yeshua said that these Hebrew scriptures plainly testify of him (John 5:39, Luke 24:27).
In this class, we will be taking a year through the Torah on Tuesday evenings so that we can better understand how these Scriptures bear witness to Yeshua as the promised Messiah and in the process we will also get in touch with the Hebraic roots of our faith.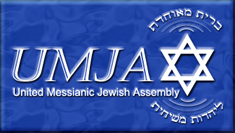 Some Videos You May Enjoy